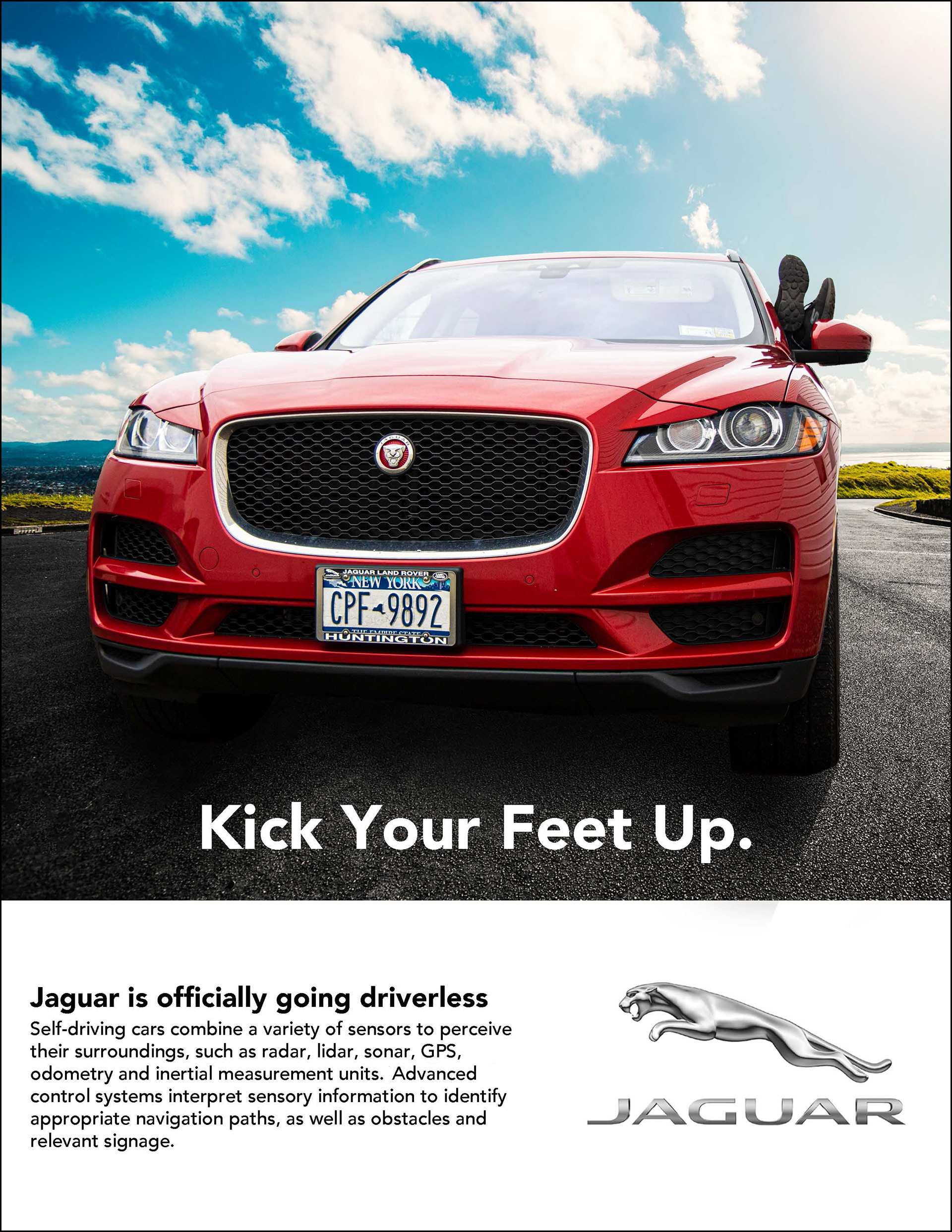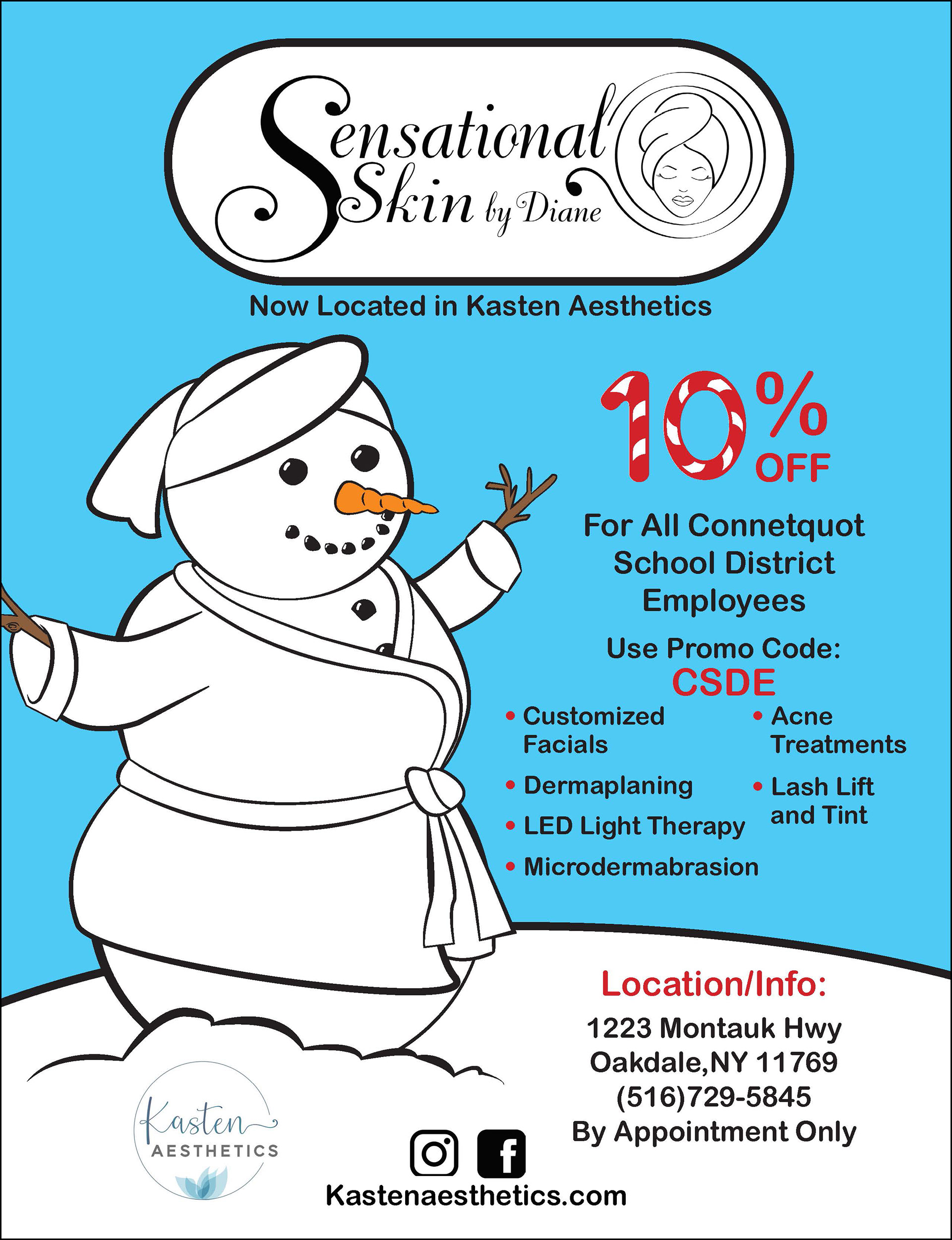 To help promote Jaguars new innovation it was decided to use a simple recognizable concept. 
The idea was to show consumers traveling so relaxed you can kick your feet up. The Image of the car was shot by hand and then 
rendered using photoshop onto the road. All copy was taken from Jaguars
official website.
The Client asked for a flyer to promote a holiday discount for her local spa. An illustration was requested to be made for the flyer to help catch the eyes of potential customers. The Snowman was done in illustrator and the type was then laid out using Indesign.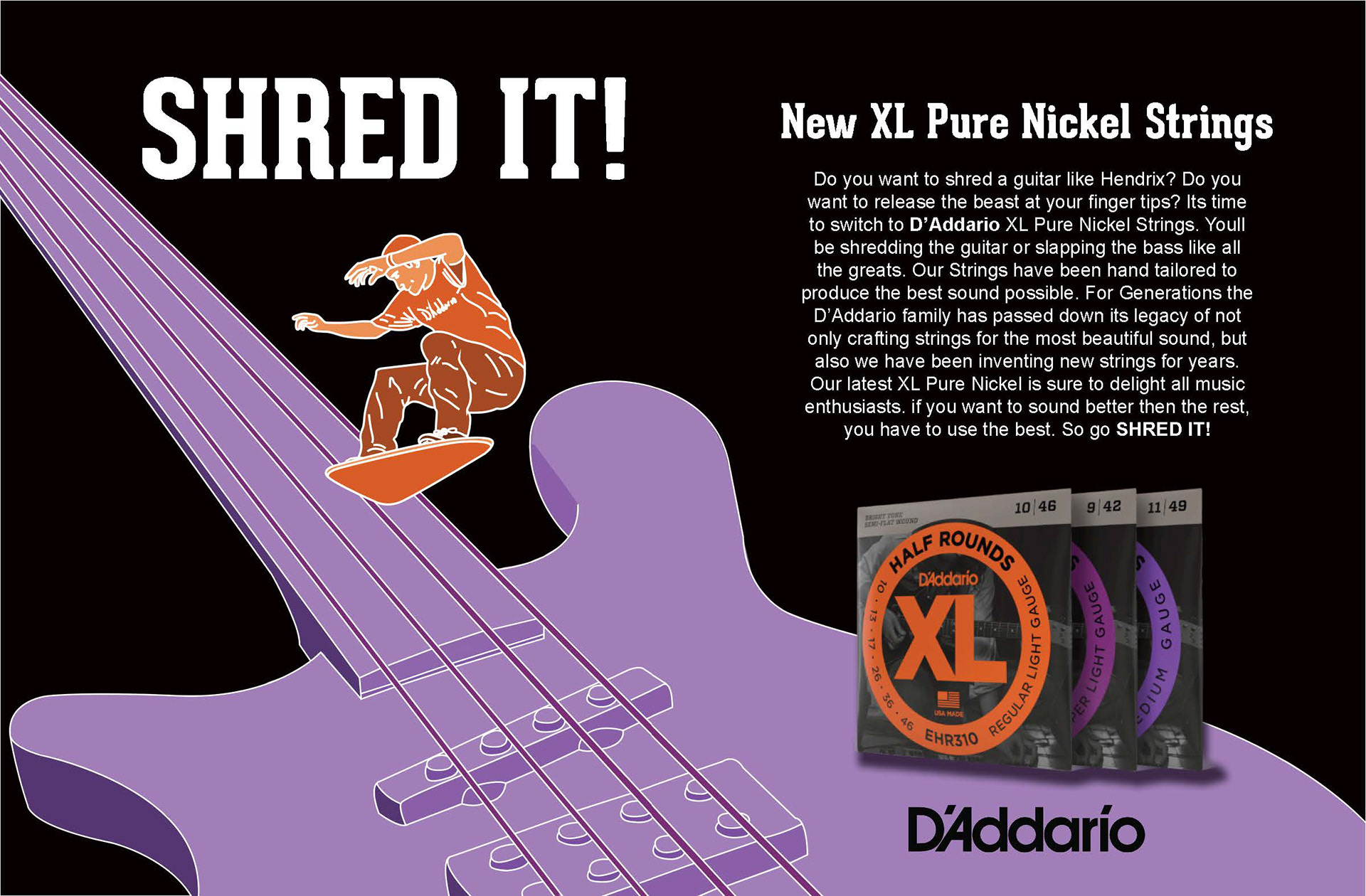 D'Addario Guitar Strings Magazine Spread
This is a magazine spread for Daddario Guitar Strings. This concept was to merge two unlike ideas of shredding skateboard rails and shredding a guitar, which is why the tag line was made "Shred It". The illustration was done using Illustrator and the type layout and product placement was done in Indesign.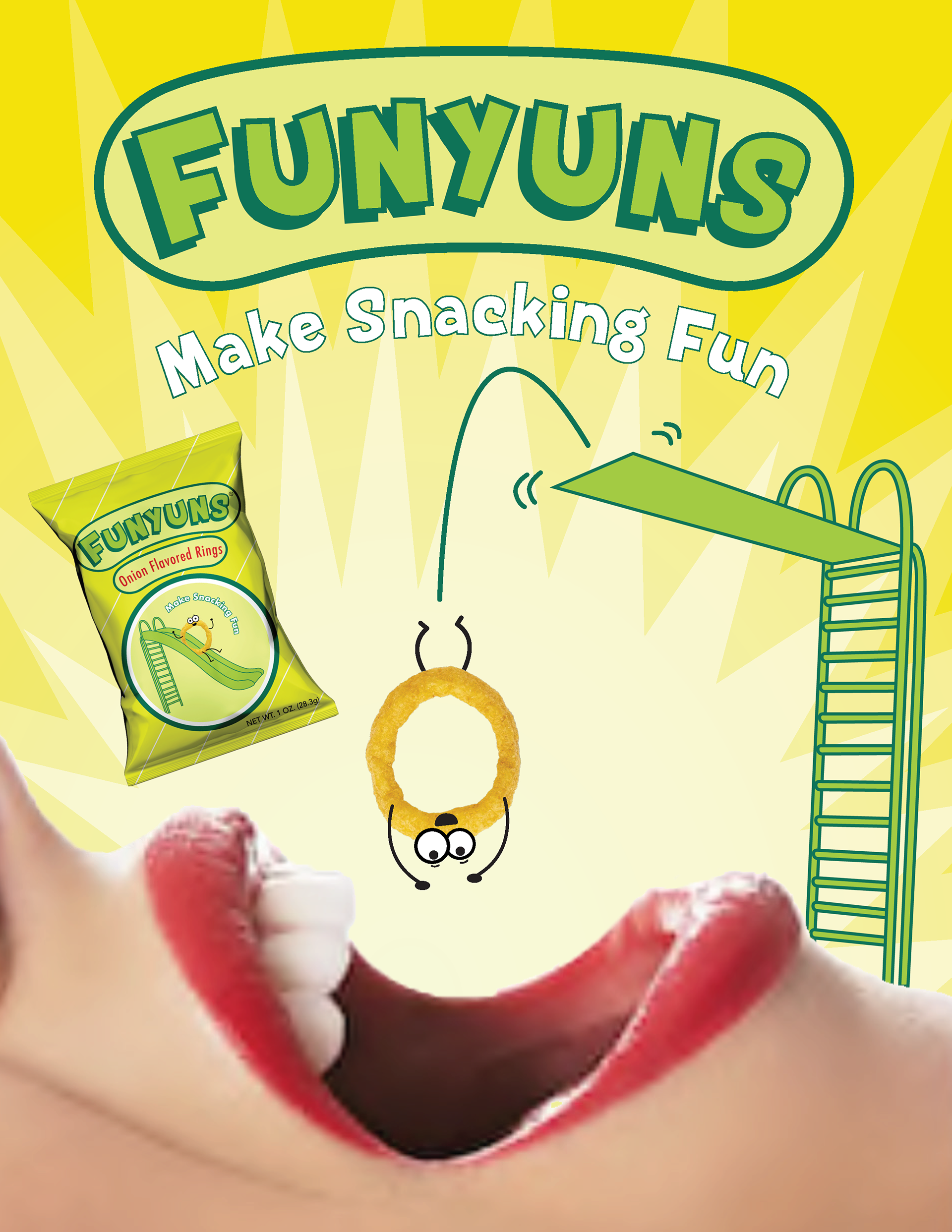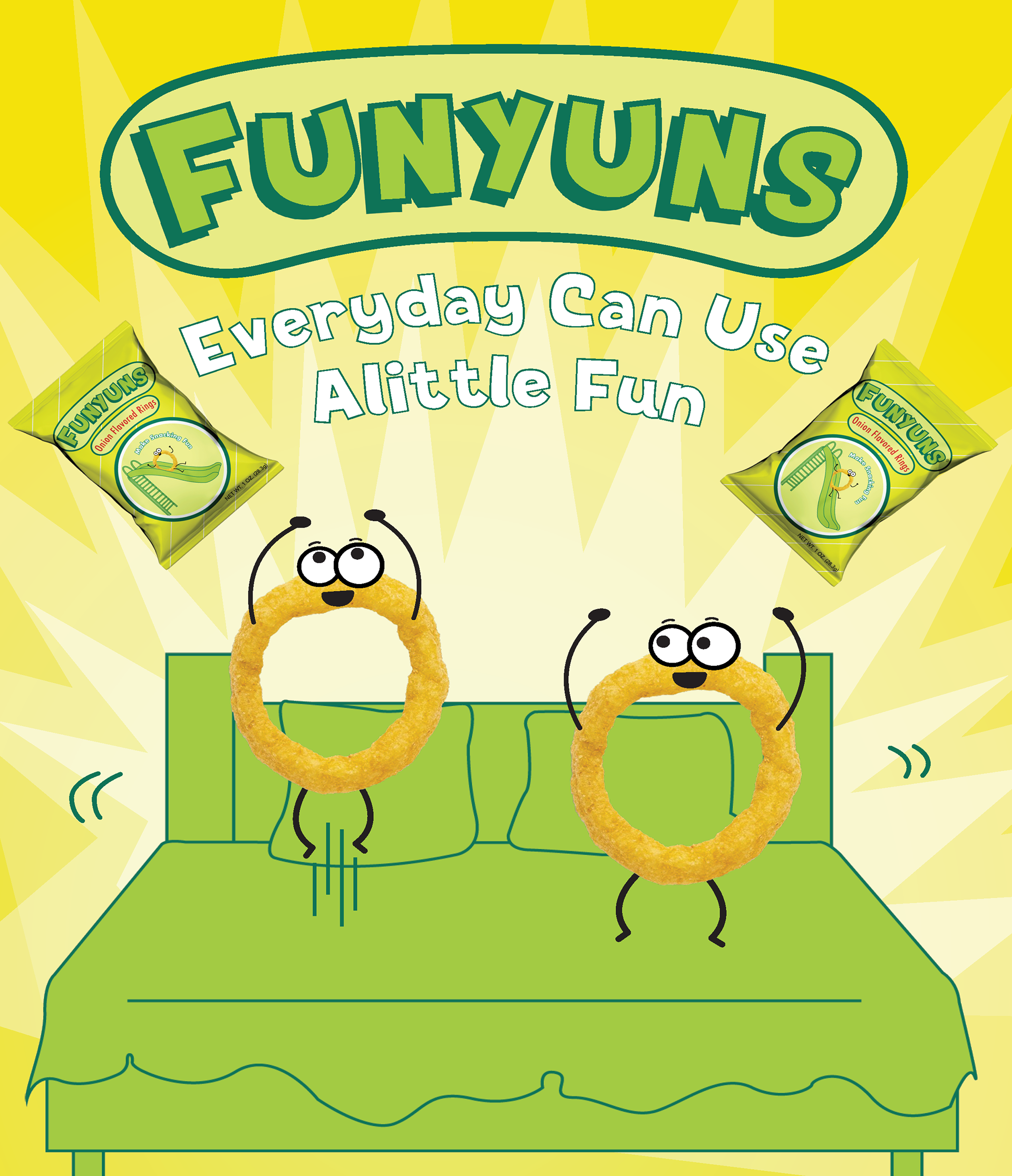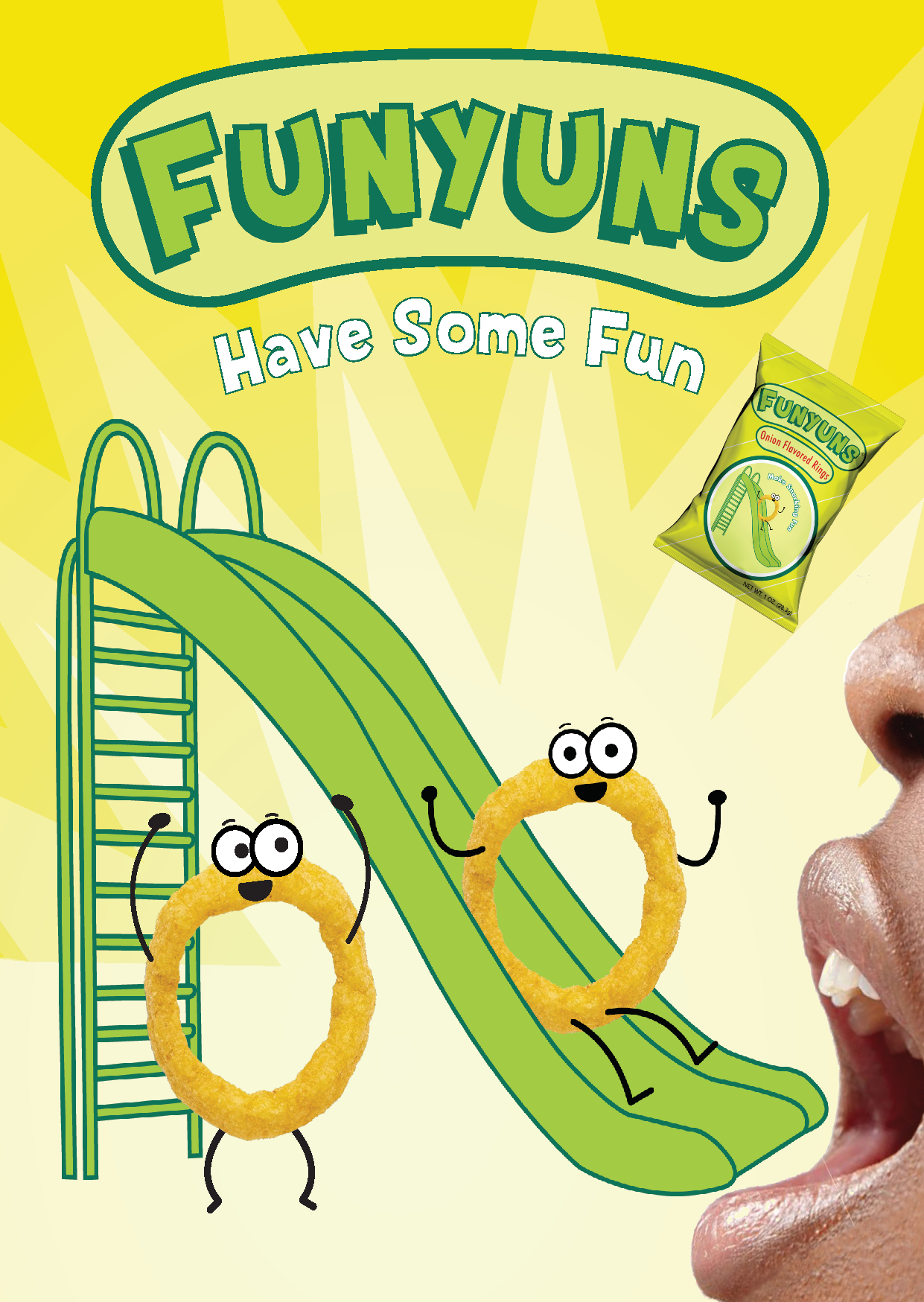 To promote Funyuns as a fun chip for kids, it was decided to take a more adventurous approach. The product itself was brought to life to show kids how fun Funyuns can be. An entire Ad campaign was created to show the snack in fun everyday scenarios and a storyboard for a commercial was created as well . All illustration was done using Illustrator, however the Funyuns bag design was created in Indesign and then mocked up using photoshop.