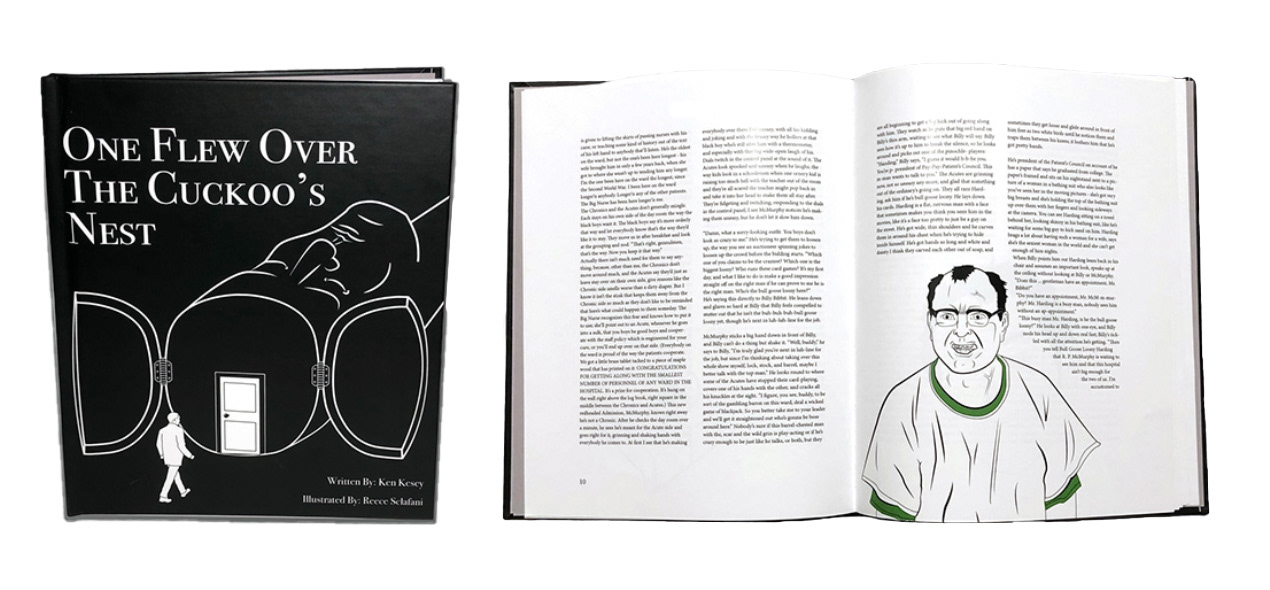 One Flew Over the Cuckoo's Nest - Redesign
A redesign of one of Ken Kesey's best novels "One Flew Over the Cuckoo's Nest". All the illustration was done in illustrator and the layout was done in Indesign. The book consists of 12 original illustrations and the first 24 pages of the novel.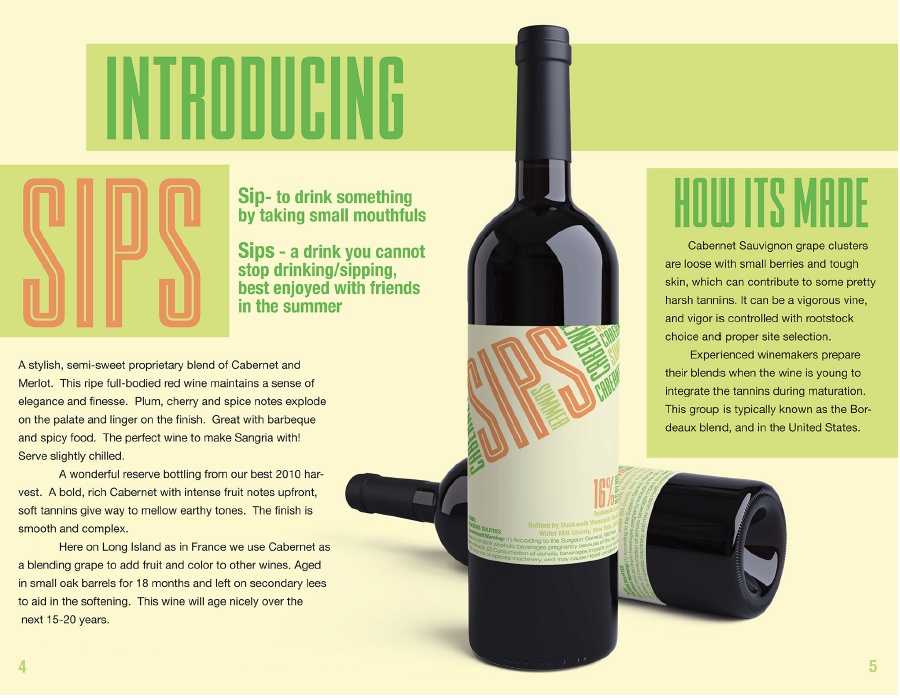 After creating a unique new bottle of wine called "Sips", a brochure was made to help introduce the new product. This centerfold spread was made to promote the new bottle. The other pages of the Brochure consisted of information and other flavors of wine the company offers.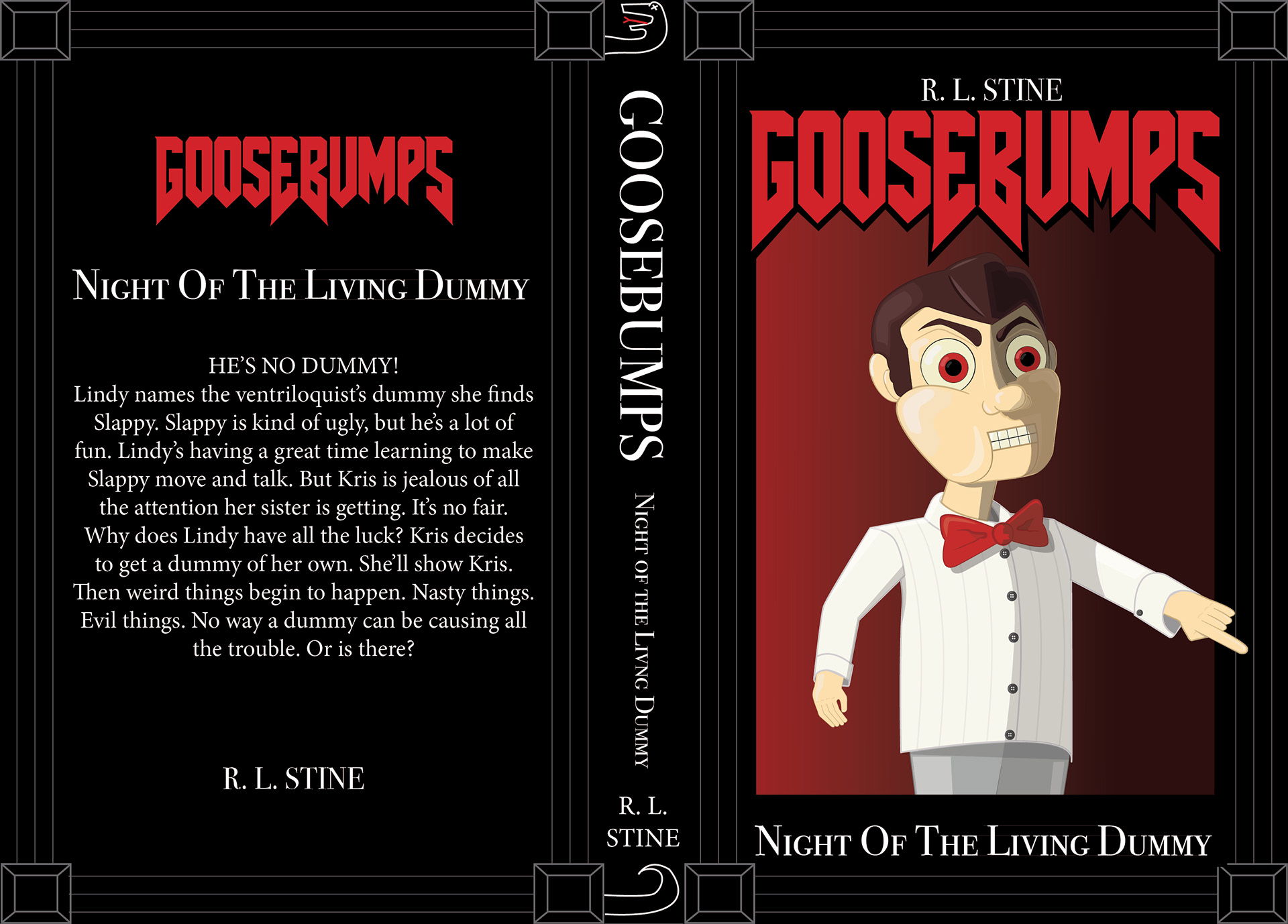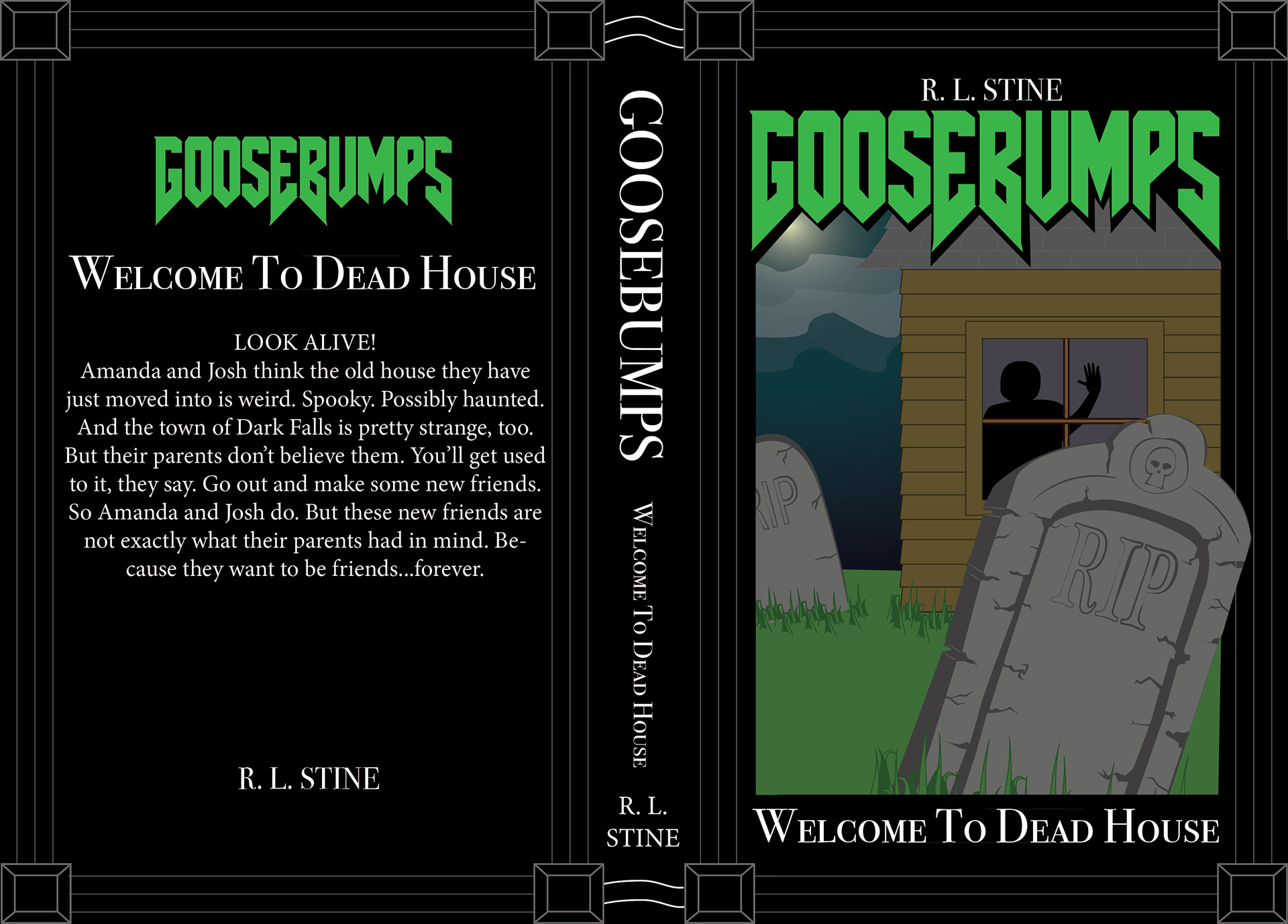 Goosebumps Series Redesign
A redesign of R.L. Stein's famous book series "Goosebumps" with original illustrations for each cover. The book also has a spine totem so that when you align them properly on a book shelf an image of a dead snake appears. The text was laid out in Indesign and then the covers were printed and mounted on real books to be displayed.